Content
Our Challenges
Glossary
Content
GRI (3-3) Celsia recognizes that it is a key player in the country's energy revolution, which is why it offers a diversified-generation matrix, with innovative, efficient services, to guarantee the necessary resources for the operation.
At Celsia, we offer products and services with which we improve the competitiveness of companies and the quality of life of people, through distribute- generation solutions, energy-efficiency projects, efficient household appliances and charging infrastructure for electric mobility. With these lines of business we accompany our residential, commercial and industrial clients.
GRI (3-3) (2-23) (2-24) (2-25) (2-29) With the diversification of our businesses, we want to contribute to the global energy transformation that demands low-carbon energy from generation to sale, which is digitized, resilient, available, reliable and inclusive. That is why we seek to add value to our business clients through solutions that improve their competitiveness, have a positive impact on financial performance and do not represent a significant impact on the environment or people.
Some milestones that impact our management:
Innovative Business Solutions
The current global economic situation is one of the biggest challenges for structuring new energy-efficiency and distributed-generation projects, which is also an opportunity to dare to be different and develop new ways of providing technical and economic solutions to clients.
We present some innovative business solutions and attractive proposals:
Distributed Generation (PV, Micro-CHP, etc.)
We have a line of photovoltaic (PV) solar energy dedicated to distributed generation within the framework of medium- and long-term power Purchase Agreement (PPA) contracts, for the commercial, industrial, educational, corporate and real-estate sectors. During 2022, in Valle del Cauca, Colombia, we commissioned the Sincé Solar Farm with an installed capacity of 19.9 MW. We inaugurated the 9.9 MW Tuluá Solar Plant, which supplies energy to two clients in the north of Valle del Cauca, supplying between them almost 50% of the total consumption of these clients; that is, about 50 GWh per year, which represents about 33,100 tons of CO2 that were not emitted into the environment.
We have developed residential solar projects
with a little more than 150 clients in 2022, with a total capacity of 1.3 MW and a generation of 3.01 GWh/year, ceasing to emit about 85.2 tons of CO2 per year.
Home-Storage Systems (<100 kWh)
We have the technical capabilities, service-level agreements, supply structure and allies for the commercialization and start-up of energy-storage projects to be included in the existing solar-energy business model for homes and small businesses, as a hybrid upgrade including batteries.
Smart Home Appliances, Home Systems, Prosumer Services
We continue to offer efficient appliances in our Home Portfolio to optimize energy consumption. During 2022, we sold more than 291,000 lighting products and more than 24,629 household appliances and technology products.
Clients taking advantage of the accessible financial credit model
We also have an accessible financial-credit model, so that clients can pay for their purchase of electrical appliances through their energy bill. We currently have more than 80,000 clients who take advantage of this benefit.
We offer many of our clients, who have our photovoltaic projects installed in their homes or businesses, the possibility of obtaining income through the sale of surplus energy, turning them into "prosumers" of the system; that is, they can produce their own energy. to consume it or export it to the network when they no longer need it.
Information Campaigns, Audits, Tariff Measures
We constantly provide information through campaigns, Webinars, social networks, the Website, among others, about the advantages and benefits of carrying out energy audits at one's facilities, through the energy-management services that we have.
In addition, we let them know how they can access tax and tariff benefits when developing a project that includes this benefit.
During 2022, we held 27 events in Colombia, with more than 82,500 people, campaigns for Small- and Medium-Sized Enterprises (SMEs) with more than 80,000 people reached, mobility launches, three Webinars led by experts on different energy-efficiency topics, four in-person meetings with clients in the municipalities from Tolima, Valle del Cauca, Buenaventura and Medellín, and we participated in five fairs / sustainability talks with our clients.
Energy Audits, Energy-Management Services
As the first phase of project structuring, the team begins with a diagnosis of the client's facilities, identifying opportunities in the proposed energy systems and services. These opportunities usually have a component of services, measurement and data analysis, as part of an audit process.
In 2022, in Colombia, we addressed several projects in the Energy-Efficiency Team with their potential opportunities for improvement, including: lighting, air-conditioning and monitoring solutions, steam and air conditioning, compressed air and power quality, pumping, motors and thermal processes.
Electric Vehicles / Charging Networks
We have become a benchmark company for mobility solutions and charging infrastructure. In addition to boosting the market for the sale of electric vehicles, we guarantee the implementation of equipment for residential, commercial and public charging.
At Celsia, we develop projects under the service modality for the supply of hot water, through the use of heat pumps, for which we installed these devices to replace the use of gas boilers, aimed at improving efficiency and being much more environmentally friendly.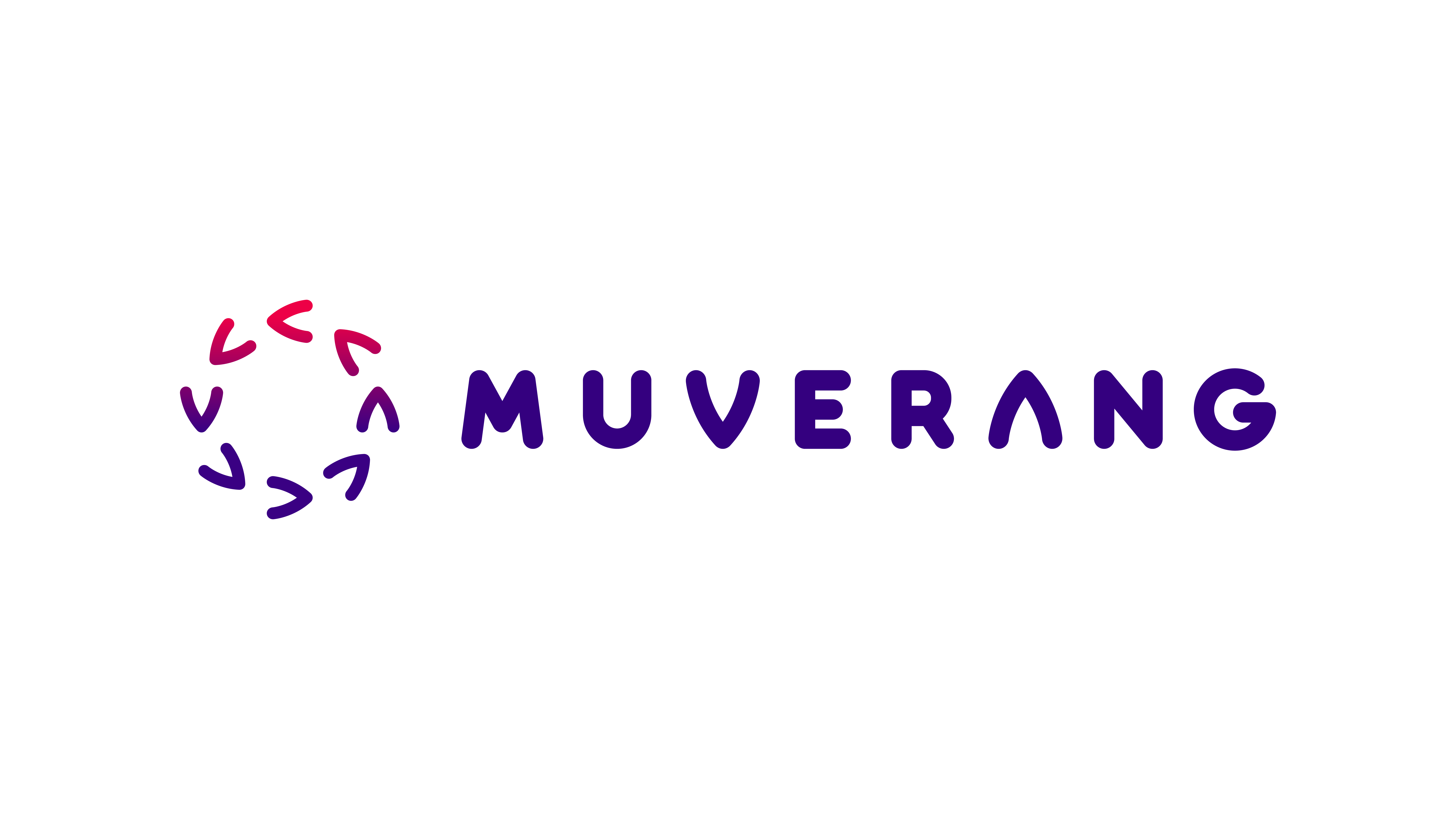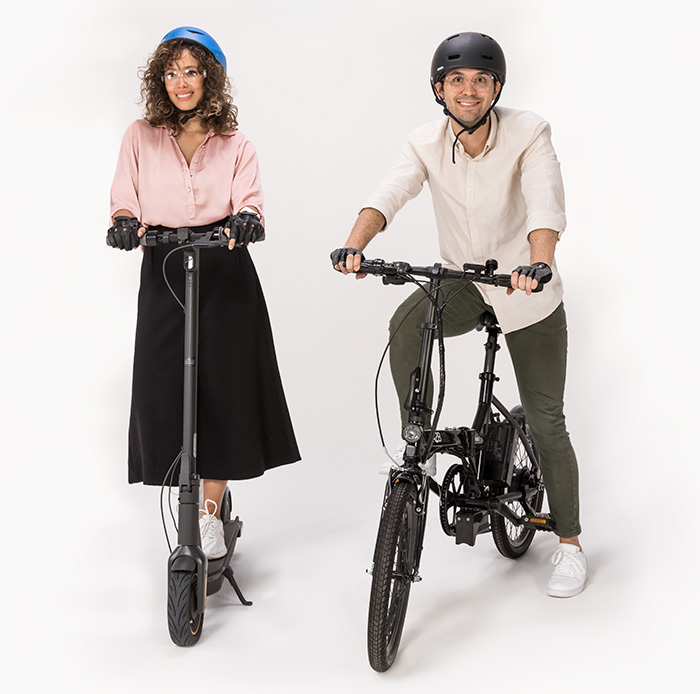 Through Muverang, a mobility program in partnership between Celsia, SURA and Bancolombia, designed to move sustainably around the city, we have four categories of electric vehicles: bicycles, skateboards, motorcycles and two-seater cars, with which our clients access flexible subscription models for their urban journeys.
A total of 45% of the fleet is used in operational models, 14% in shared models and the remaining 41% as personal subscription. The most used vehicles are motorcycles and cars.
Throughout 2022, we carried out more than 22 audits focused on the use of energy by clients. An example of an audit accompanied by a monitoring service is the one with which we identify consumptions in which a client's HVAC system represented more than 40% of the total consumption of the store. We carried out a survey process, where we identified potential improvements to the chilled-water system that the client had installed with significant savings for their operation. Additionally, we proposed some improvements associated with power-quality components inside the facilities.
We structure lighting-change projects and the implementation of centralized controls, which guarantee clients savings with favorable investment returns for their operation. On the other hand, from the HVAC systems, we adapt projects with various approaches, such as: equipment changes, network optimization, improvement in operation control, installation adjustments, among others. For CHP systems, the greatest applicability of the equipment is associated with the implementation of thermal districts, in which, from this system, usually based on gas microturbines, electricity (directly from the microturbine) and chilled water (recovering gases from exhaust and through an absorption chiller) is generated.
Compressed air, steam, water heating by heat pumps / solar collectors. On the other hand, from the compressed-air and steam systems, we structure projects with various approaches, such as: equipment changes, network optimization, improvement in operation control, installation adjustments, among others.
For water-heating applications, we use alternative technologies to the conventional, which is generally gas. In addition, we structure projects using solar collectors during daylight hours with good solar radiation and with support from heat pumps. We support all of the above with business models ,such as direct and financed sales, service, asset management and shared savings.
We work on Demand-Response Programs, generating savings or additional income for our clients. These programs are efficient consumption and paid disconnection.
At Celsia, we carry out various initiatives to promote the development of tasks through the use of digital networks.
We currently have our Microgrid Laboratory, in which we test different modes of operation and analyze whether it can represent savings for our clients and lower CO2 emissions.
During 2022, we achieved the consolidation of commercial alliances with storage integrators for the creation of plans that allow us to take advantage of opportunities to promote the development of non-conventional renewable projects. These efforts enable us to deploy capabilities to participate in industry associations, such as the Colombian Association of Electric-Power Generators (ACOLGEN, in Spanish), and help define a roadmap for energy storage, by exploring the alternatives that can be offered to the market and be a useful document for the country's regulator entity.
At Celsia, we work on thermal-storage solutions, with ice generation and ice-water storage for air-conditioning systems, which allows the cold-generation systems to operate during the hours when environmental conditions are more favorable, energetically speaking, and use the stored thermal energy at times of greatest demand.
Charging Stations Sold 2022
Muverang Vehicle Fleet 2022
Number of electric skateboards available
Number of electric motorcycles available
Number of electric cars available
Total number of units available
Celsia Clients and Employees Who Use Muverang 2022
Total Number of People Who Use Muverang
Kilometers Traveled by Our Clients and Employees in Muverang Electric Vehicles 2022
Kilometers traveled by clients and employees
Greenhouse Gas (GHG) Emissions Avoided by the Use of Muverang Electric Vehicles by Our Clients and Employees 2022
TONCO2eq
Total of GHG emissions avoided
In Colombia, in addition to energy, we have also provided Internet service since 2019. In this business, we continue to position ourselves and add fans, going from 16,000 clients in 2021 to 40,387 in 2022, delivering the best quality of Internet service in Valle del Cauca and Tolima. With our door-to-door team and the e-Xperts (Contact Center) we went from having a presence in seven municipalities in Valle to having fifteen municipalities and three townships in Valle and Tolima.
The service is accompanied by a highly relevant social commitment to promote access for students and ordinary citizens: public educational institutions and the main parks, in both Departments, where the Company's fiber optics pass through, will have free Internet.
Free Internet Connection to Schools
Accumulated Availability operation
EnerBit is our digital marketer, focused on the client and whose main product is energy trading. The short-term Strategic Objective is to digitize such a common use as electric power and, based on this digitization, the cost of serving each client is very low, by enabling new avenues of products and additional value services. for the client.
EnerBit began operations as an agent in the Energy Market in April 2022 and ended December with 1,157 clients served in four markets in Colombia: Cartagena, Palmira, Medellín and Pereira. This client base places EnerBit as the fifth pure retailer in the country, by number of commercial borders, and the second in the digital-retailer segment.
Principal Results in 2022
Specific Project Results:
During 2022, Celsia won the summons from the United Nations Industrial Development Organization (UNIDO), in the category "Demonstrative Project for the Integration of Renewable and/or Residual Energies in Energy-District Projects in Colombia",to develop the Gran Manzana Shopping Center – Alameda del Jardín Project, where they will have technical and in-kind support.
Actions to Deliver Innovative Solutions to Our Clients:
Our Challenges
Glossary